Value Solar/Roller Shades
Value solar shades protect furniture and floors by blocking UV rays. Value roller shades feature textures, patterns, and colors to complement your room.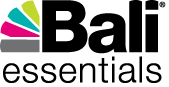 Product Features

Easy to Clean

Humidity Tolerance

Energy Efficiency

Budget Friendly

Experience New Colors, Textures, and Styles
See it, feel it, fall in love with it! Start your project today with free color swatch samples.
Order Free Swatches

DIY at Your Fingertips: Measuring, Installation, and More!
Find out how simple DIY can really be.
Visit the How-To Center