Value Wood Blinds
Sometimes the simplest solutions are just what you need. Crafted from North American hardwoods, value wood blinds offer several classic options at a great value.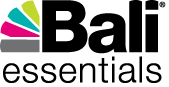 Product Features

Environmentally Friendly

Easy to Clean

Energy Efficiency

Budget Friendly

Experience New Colors, Textures, and Styles
See it, feel it, fall in love with it! Start your project today with free color swatch samples.
Order Free Swatches

DIY at Your Fingertips: Measuring, Installation, and More!
Find out how simple DIY can really be.
Visit the How-To Center