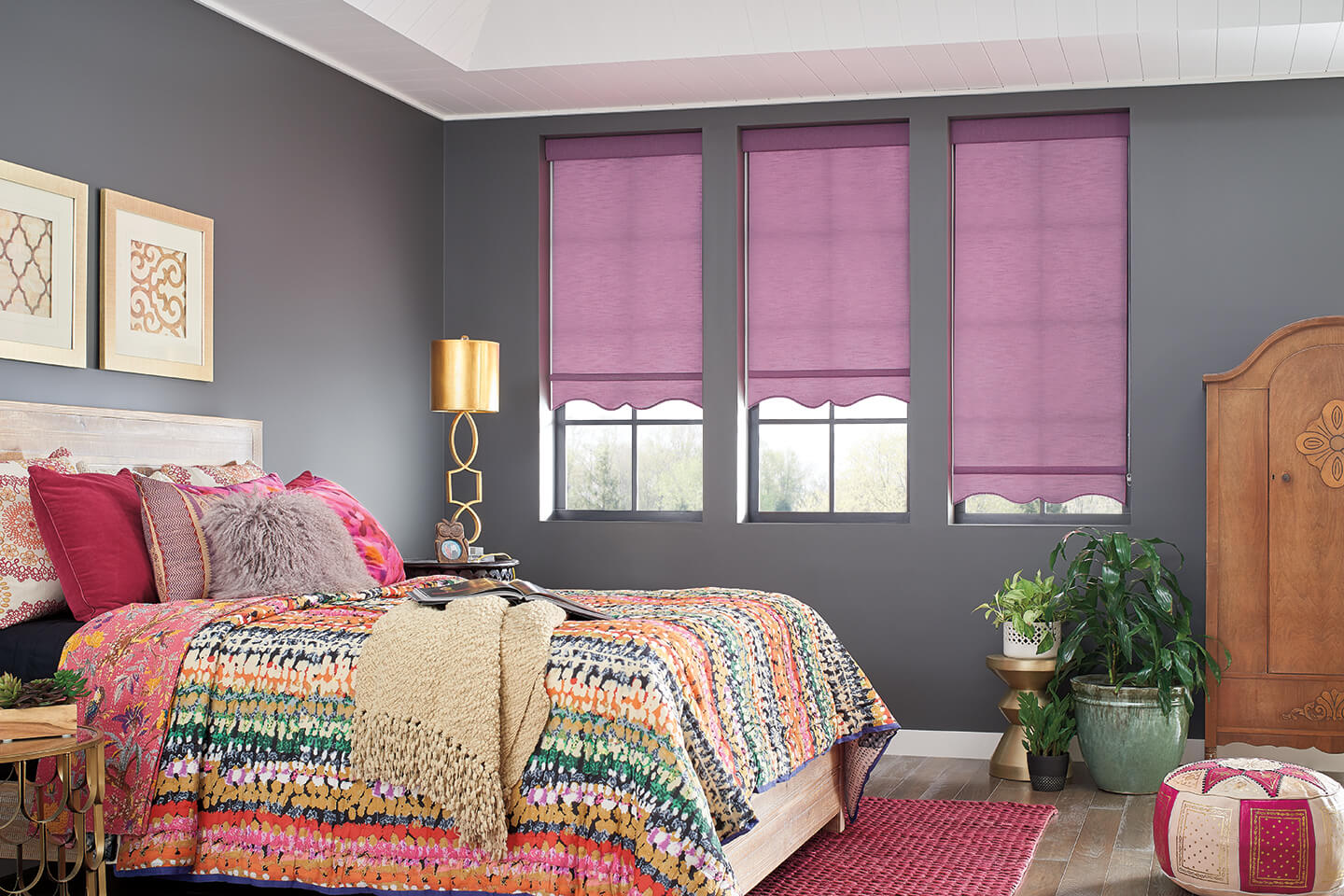 Roller Shades
Dual Shades with Motorized Lift: Profile, Dockside 13504 (front) and Manhattan RD, White 11201 (back) with Cassette Valance Mult-Shade Remote
Roller Shades with Smart Pull Lift: Gazebo, Moonglow 13703; 3 ½" Premium Traditional Wood Valance: Sandblast Picket Fence SB051
Roller Shades with Continuous-Loop Lift: Reception, Scarecrow 14301; Decorative Panels and Fabric Wrapped Cornices
Roller Shades with Continuous-Loop Lift: Reception, Scarecrow 14301; Fabric Wrapped Cornices
Roller Shades with Continuous-Loop Lift: Shoreline, Lilac 02608 with Contour Valance, Colonial Scallop, and Accent Gimp: Rock Gray 399
Previous
Next
Bali Roller Shades are a fresh take on an established classic. Though they've been used in homes for decades, our custom roller shades never feel old-fashioned thanks to a bounty of on-trend textures, patterns, and colors.
Roller shades have all the time-tested benefits you'd expect from a classic window treatment:
Style. Roller shades' clean and straightforward design pairs well with contemporary or traditional interiors, complementing just about every design aesthetic.
Color. Go with a bright, solid color to make a bold statement, choose a subtle pattern that adds character, or pick anything in between.
Light control. Fabrics come in sheer, light filtering, room darkening, and blackout roller shades, meaning you can choose the light level that suits your room best. And because they're so simple to operate, window roller shades make everyday light control as easy as a flick of the wrist.
So if you've ever wondered where to buy roller shades that fit today's style, look no further than Bali Roller Shades.
Product Features

Easy to Clean

Humidity Tolerance

Motorized Lift

Economical
Dual Shades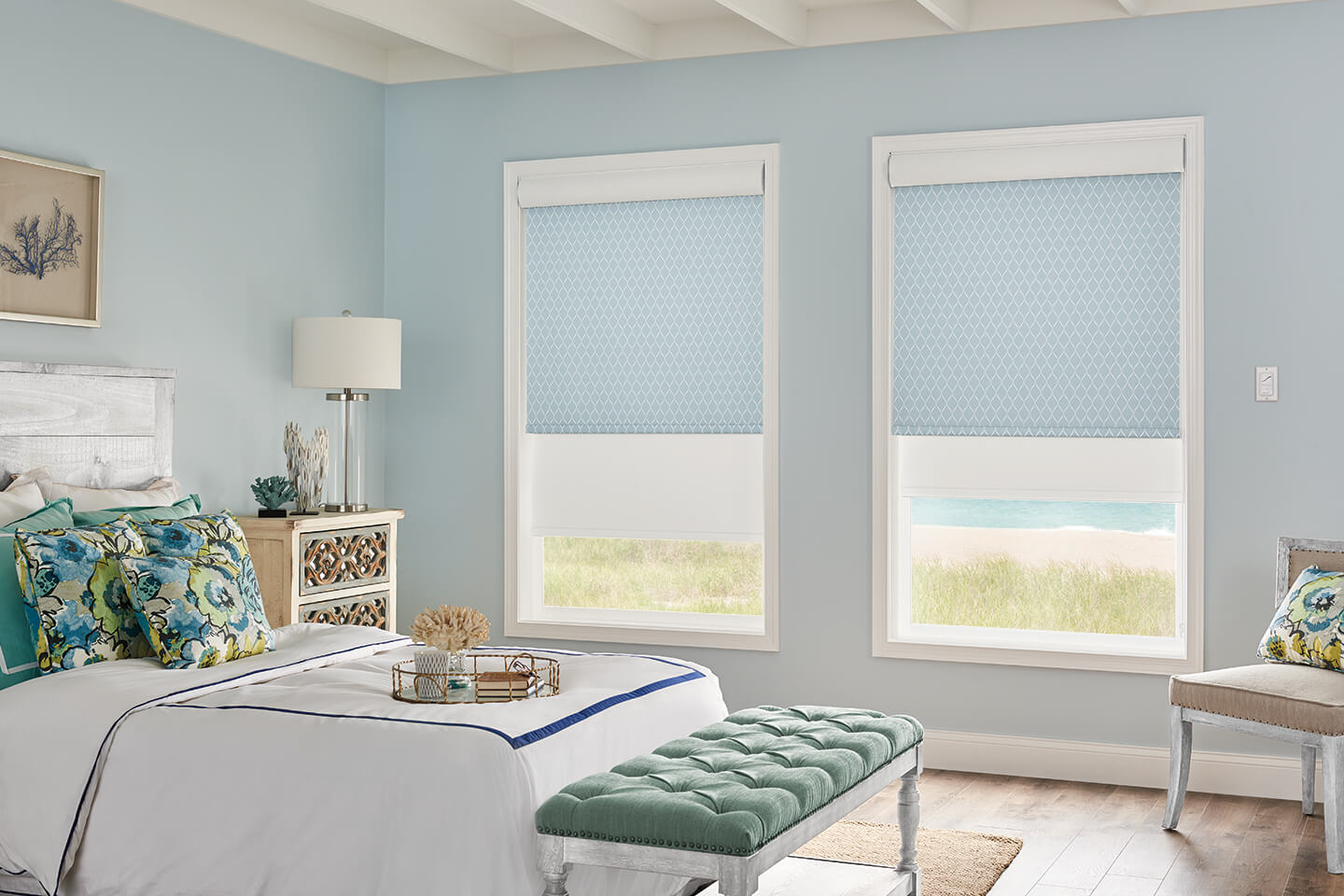 Bali Dual Shades give you full control over light and privacy by combining roller and solar shades into one versatile window treatment. Pull down a solar shade during the day to regulate the temperature and block glare while maintaining your view. Pull down a roller shade at night to protect your privacy and add a pop of color to your décor.

Experience New Colors, Textures, and Styles
See it, feel it, fall in love with it! Start your project today with free color swatch samples.
Order Free Swatches

DIY at Your Fingertips: Measuring, Installation, and More!
Find out how simple DIY can really be.
Visit the How-To Center